YANDORAK device
It determines the positive and negative energy ratio of the body and the overall energy state. This method allows to control the activity of individual organs, blood circulation and autonomic nervous system.
MEGGING device
Determines the type of elasticity of blood vessels (there are 60 different types). Based on these parameters, the strength of blood entering the heart and the degree of elasticity of blood vessels are determined.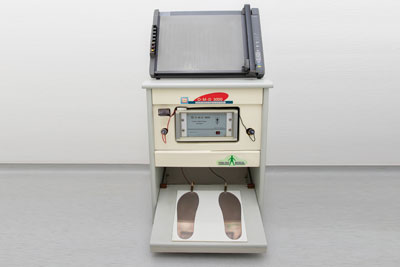 OMD 3000 BIOENERGETIC ANALYZER device
It measures the bioenergy of the organism based on the response to weak electrical stimuli. Based on the obtained results, the real state of the body, blood circulation, functional state of individual organs and many other parameters are determined.
INBODY device
It provides a comprehensive view of the body's balance. For this, safe, low-level currents are sent to the body through hand and foot electrodes. The total amount of water, proteins, minerals, fat and bone mass, which are part of the body, is determined. Based on the body mass index, the degree of obesity is determined using information about height and weight, and the adequacy of the development of muscle mass in the body is evaluated.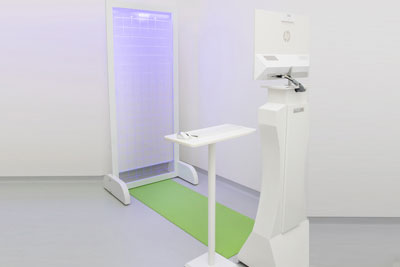 EXBODY device
It examines the balance of the body to analyze the biomechanical causes of musculoskeletal deformities and muscle condition, and at the same time determines musculoskeletal problems through a 3D modeling system. Based on the results of the examination, sports tasks are determined, and musculoskeletal deformations related to muscle tension and accumulation are determined.
MARK-VU device
It is a precision-built face analysis system with high-end optics with the help of a series of multi-spectral light-emitting diodes (LED). By means of this system, it is possible to determine the type of facial skin, pigmentation, oiliness, degree of wrinkles, skin pores and moisture.